Christ Our Life Digital Resources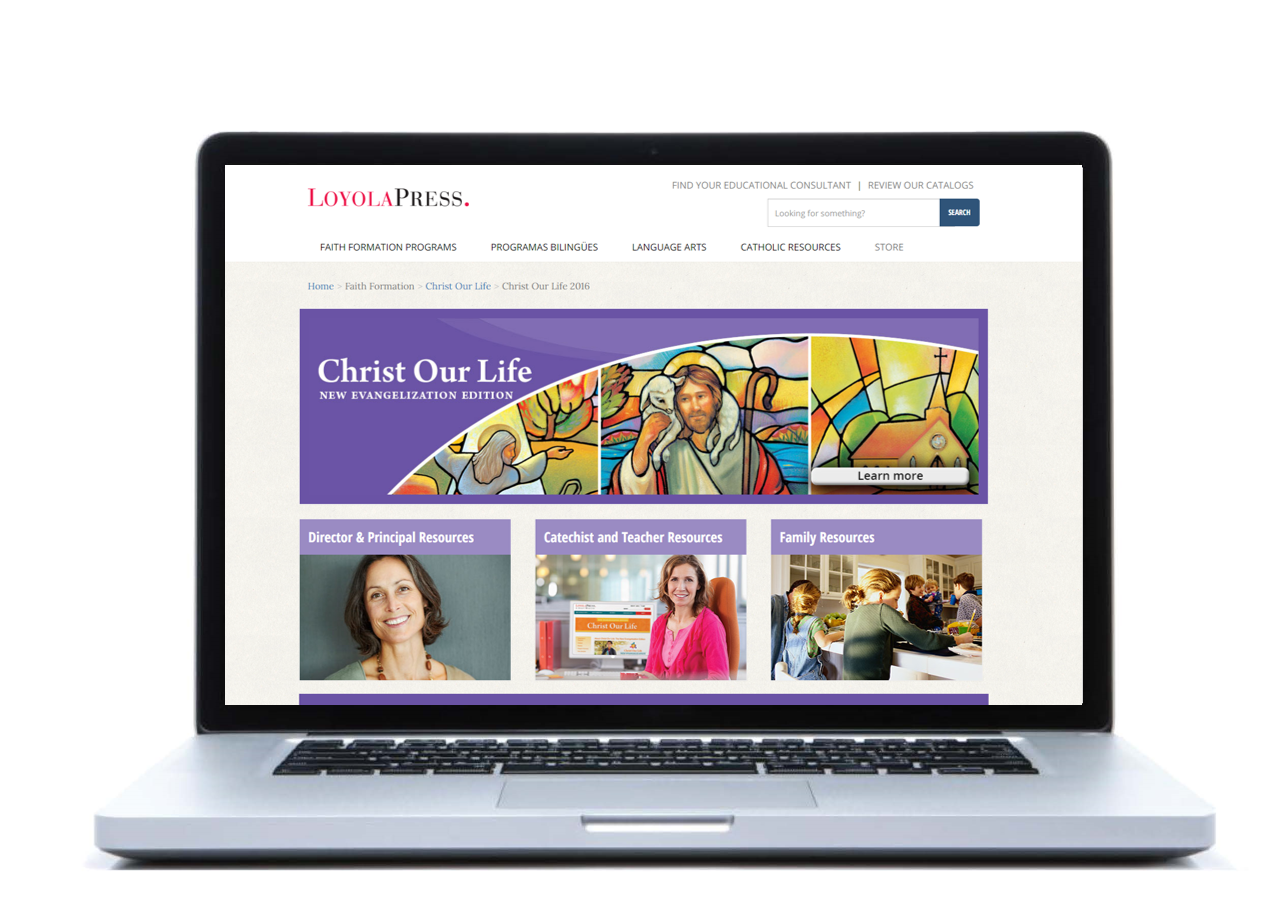 Our digital resources support and enhance your program offering while helping you plan, prepare, and evangelize! Parents are supported with practical tools to engage them in their child's formation.


Digital Textbooks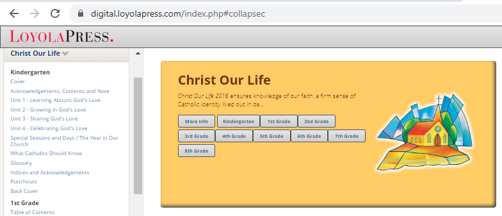 Christ Our Life is available as a digital textbook. Environmentally friendly and accessible from any device with an internet connection, these books include everything the print addition has to offer. Students have the ability to highlight, make notes and write responses in their digital books!




Loyola Press Online Assessment System for Christ Our Life

The Online Assessment System for Christ Our Life allows you to create, assign, and deliver tests through a secure online test center in order to measure students' knowledge of their Catholic faith.
This online tool includes
Full-featured test generator
Secure online testing
Complete report system


Catechist and Teacher Resources
You'll find Lesson Planning, Blackline Masters, Retreats, Videos, Bulletin Boards ideas, and more! These resources were created for you to enhance the Christ Out Life program and support Catechists and Teachers of all experience levels!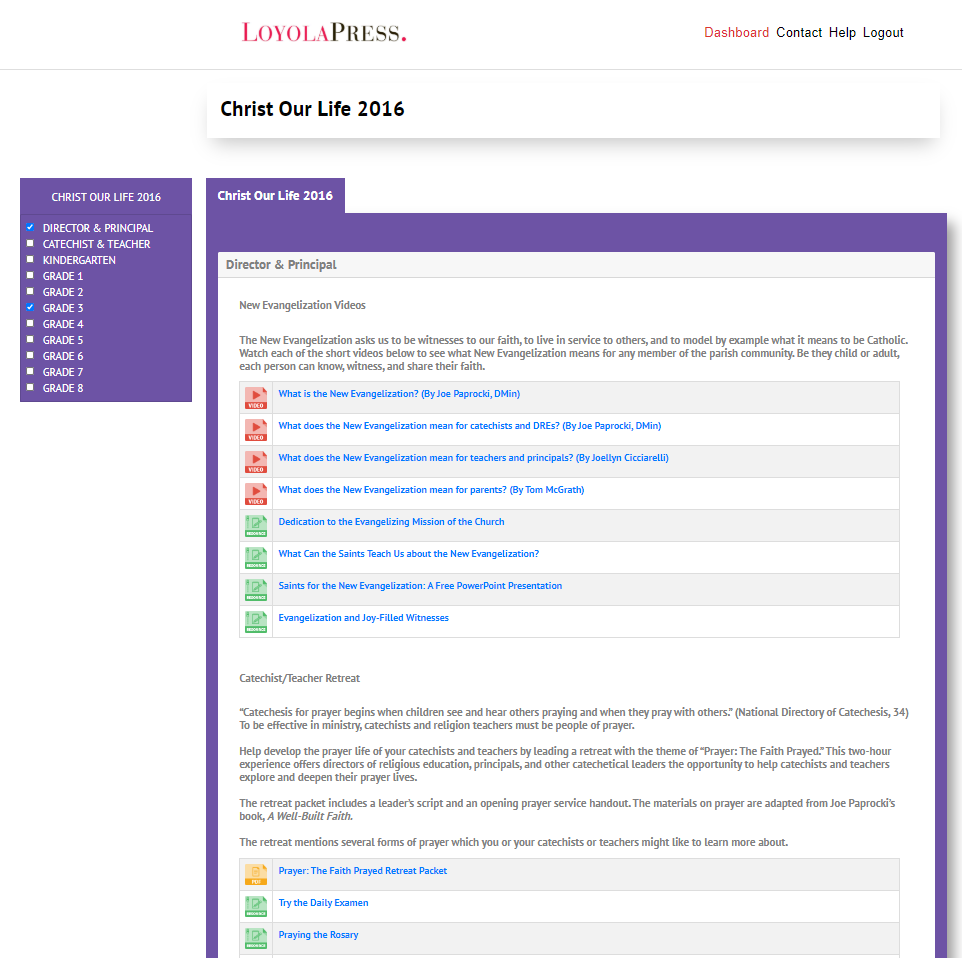 Family Resources
Fostering faith at home has never been easier! Help create missionary disciples with these easy-to-use resources including Study Guides, At-Home Lesson Plans, Interactive Reviews and fun quiz games like Stump the Shepherd!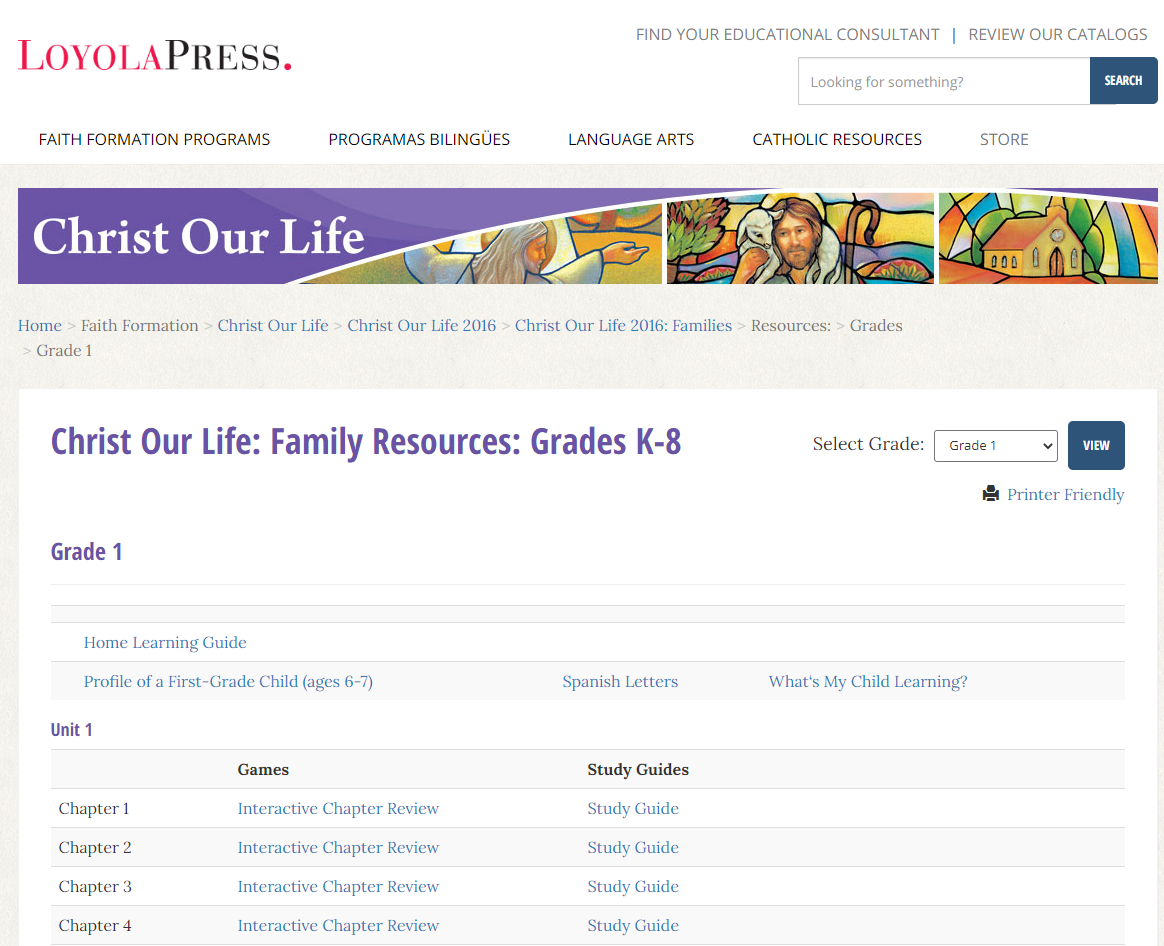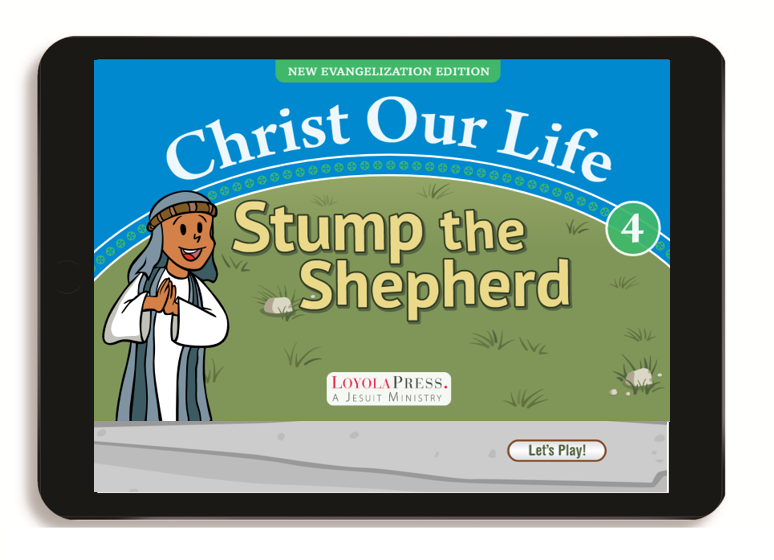 ---
---