Together Magazine Family Guide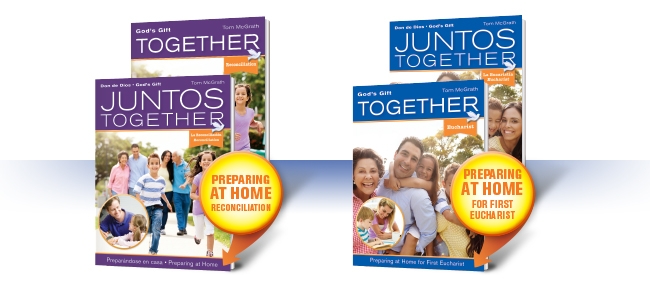 God's Gift Together Magazine enables at-home preparation for First Eucharist and First Reconciliation.
Together: Preparing at Home for First Reconciliation and Together: Preparing at Home for First Eucharist are the perfect at-home resources to get parents and children talking about the sacraments. These beautiful and compelling magazine-style guides help parents reflect on and share their own faith experiences as they explore the lessons with their child. Written by faith and family expert Tom McGrath, the Together magazines nurture budding faith in children while revitalizing spirituality in adults.
Available in English and Bilingual versions

Features
Magazine format presents the information in a colorful, easy-to-use, culturally relevant manner.
Opening prayers are included for family moments of prayer.
Practical articles help parents instill values and principles of moral and spiritual development in their children.
Real-life stories related to the concepts in each chapter have been gathered from Catholic families around the country.
---
---