For many of us, when we were growing up Lent meant giving up candy. That wasn't a bad way to introduce us to the notion of self-discipline, but simply giving up something for Lent without an explanation of spirituality can leave children dreading Lent more than looking forward to it.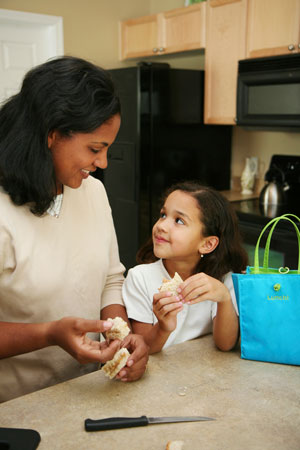 The most important thing for children is that we as adults understand Lent and enter into it ourselves with real devotion and joy. If Lent makes its way into our home and into the conversations and practices that children see, they will naturally grow up in a culture that embraces Lent as a season of grace.
The most important lesson children can learn is to make Lent a time to practice being more loving. Children are naturally loving, but they can get into bad habits of fighting with their brothers and sisters, being disobedient, or even talking back. Lent is a great time to build in special family practices that can also renew parents and other adult family members. Children will notice if part of our Lenten journey is to choose to fast from crabbiness or busyness and to spend more time with them. They will notice if we set the example by complimenting others in the family more, highlighting the good things we notice in them. If our family Lenten practice is to focus on being nicer, kinder, and more generous in helping one another, the children will take part in it. And if we fail on a given day, we can quickly apologize and ask for forgiveness. That way we model the penitential and reconciliatory behavior that is central to Lent.