Loving God, Creator of all things,
you call us to be in relationship with you and others.
Thank you for calling me to be a catechist,
for the opportunity to share with others
what you have given to me.
May all those with whom I share the gift of faith
discover how you are present in all things.

May they come to know you, the one true God,
and Jesus Christ, whom you have sent.
May the grace of the Holy Spirit guide my heart and lips,
so that I may remain constant in loving and praising you.

May I be a witness to the Gospel and a minister of your truth.
May all my words and actions reflect your love.
Amen.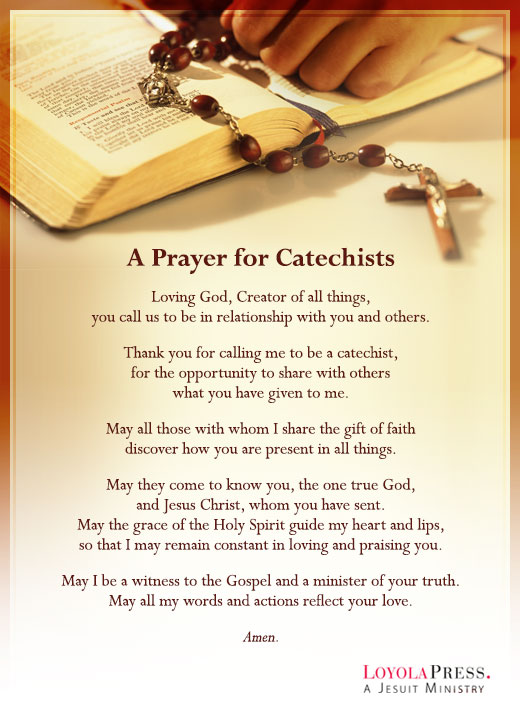 ---
Download a PDF of this prayer to share in your parish or school.