Six Black Catholics are on the path to canonization as Catholic saints. Watch the videos introducing each of these men and women of God. Then complete a profile of the one who most inspires you, using the worksheet available in the activities pack here.
Venerable Pierre Toussaint
Servant of God Mother Mary Lange
Venerable Henriette Delille
Venerable Father Augustus Tolton
Servant of God Julia Greeley
Servant of God Sister Thea Bowman, FSPA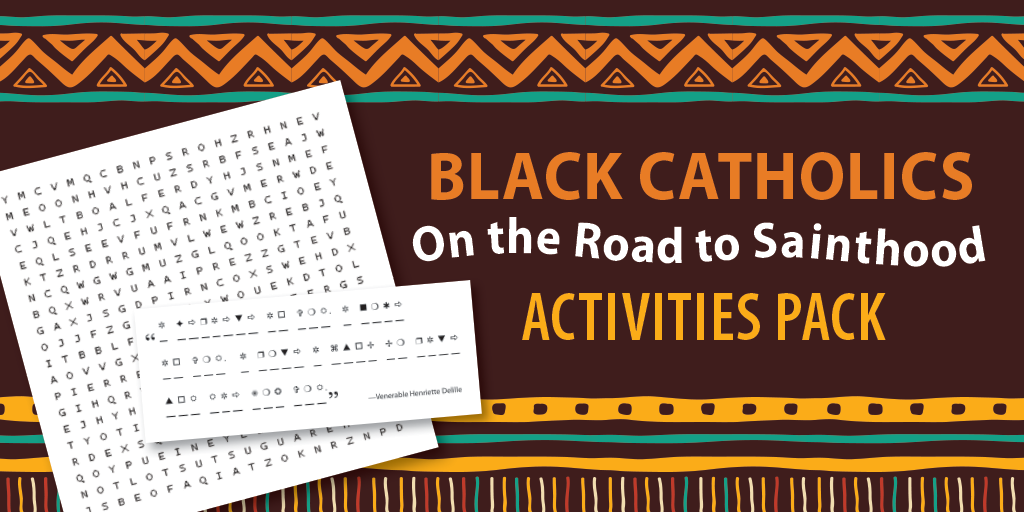 Download the Black Catholics on the Road to Sainthood Activities Pack from Catechist's Journey.