Nero became the emperor of Rome in 54. About 10 years later, he began to persecute the Christians. When a terrible fire broke out in the city, Nero accused the Christians of causing it. He increased his efforts to destroy them. Nero had Christians covered with pitch and set on fire to light the way for his night drive through the park. He had some Christians sewn into animal skins and left in the woods so that he and his guests could go hunting for them. In the two centuries after Nero, thousands of Christians were put to death. All these unnamed martyrs are honored on the day after the feast of Saints Peter and Paul.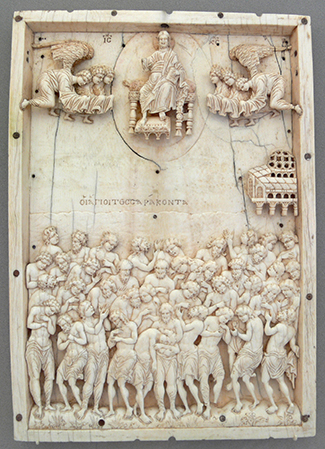 ---
Suggestions
Have the students copy the Act of Love and memorize it: "O my God, I love you above all things with my whole heart and soul, because you are infinitely good and deserving of all my love. I love my neighbor as myself for love of you. Amen." Have them tell how the martyrs lived this prayer.
---
Excerpted from Christ Our Life, by Sisters of Notre Dame of Chardon, Ohio
Image credit: Christian Dirce by Henryk Ciemiradzki, 1897. Public Domain via Wikimedia.