Francis Borgia was born into an extremely wealthy and influential Spanish family and married when he was 19. Two deaths affected his life deeply. The death of Empress Isabella showed him that earthly possessions and status are fleeting.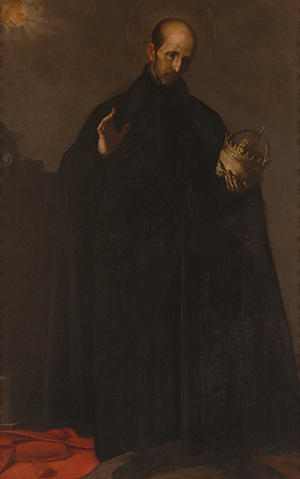 The death of his wife in 1546 convinced him to give up all of his possessions and join the Society of Jesus, or Jesuits. He founded a Jesuit College and within a few years became a priest. His subsequent tireless devotion to Jesus Christ and to the Jesuits led many to see him as the Society's second founder. He died in 1572 and was made a Saint in 1671.
Image credit: Saint Francis Borgia by Alonzo Cano, 1624. Public Domain via Wikimedia.