People may have been suprised when Matthias was elected to take the place of Judas among the apostles after Jesus' death and resurrection. The New Testament mentions Matthias only once, and that is in the account of how he was chosen to become one of the apostles.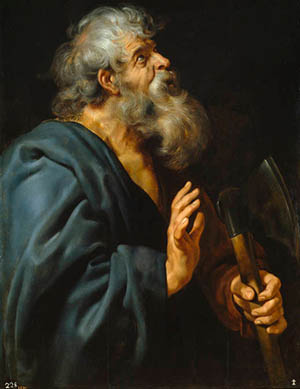 After the death of Judas, the apostles met to elect someone to replace him. Peter presided at this meeting and reminded the others of the qualification necessary for being an apostle: The candidate had to have been a follower of Jesus Christ from the time of Jesus' baptism by John until his Ascension into heaven. Soon the choice was narrowed to two men: Joseph, so good and holy that he was known as Joseph the Just, and Matthias, also a very good and holy man. At this point it would seem as though Joseph had an edge over Matthias, but God's ways aren't the same as our ways. After the apostles prayed for divine guidance, they cast lots and Matthias was chosen to share in the ministry of the apostles.
So Matthias became an apostle and a witness with the others to the Resurrection of Christ. Tradition links Matthias with the country of Ethiopia, where he is believed to have met his martyrdom. The known facts about the missionary work and martyrdom of Matthias are not many. What is known is that he loved Christ and that he lived and died to spread the Good News as far as possible.
---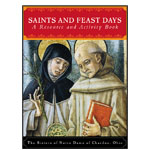 from Saints and Feast Days, by Sisters of Notre Dame of Chardon, Ohio
Image credit: St. Matthias by Peter Paul Rubens, 1611. Public Domain via Wikimedia.