One of the first deacons of the Church was a man named Stephen, a man filled with the Holy Spirit and with faith. Besides his job of overseeing the distribution of the poor, he also preached. A group of Jewish Hellenists strongly resented Stephen's preaching of salvation through Jesus. The situation became so tense that they found witnesses to falsely testify that Stephen had committed blasphemy.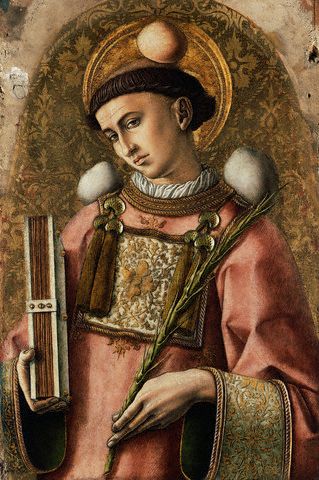 Stephen was arrested and brought to the court. The odds were against him and Jesus said, "When they hand you over, do not worry about how you are to speak or what you are to say; for what you are to say will be given to you in that hour; for it is not you who speak, but the Spirit of your father speaking through you (Mathew 10:19–20). Stephen knew he would be helped by the Holy Spirit, and he wasn't afraid.
When Stephen testified in court, he made two major points. First he believed that God could be found everywhere, not just in a single place like temple or a single person like Abraham. Second he demonstrated how from the beginning, the Israelites had consistently rejected God's messengers, prophet's, and chosen servants. And now they rejected and killed God's Son who had been sent to them.
Those who had been listening to Stephen were blinded by anger so strong that they didn't even wait for normal court proceedings. They rushed toward him, dragged him out of town, and stoned him. Stephen was the first person killed for Christ. His last words were "Lord, do not hold this sin against them" (Acts 7:60).
---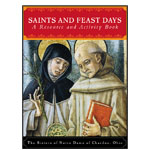 from Saints and Feast Days, by Sisters of Notre Dame of Chardon, Ohio
Image credit: St. Stephen from the Demidomm Altarpiece by Carlo Crivelli, 1476. Public Domain via Wikimedia.