While this year's Congress looks different in many ways, Loyola Press is here for you. Providing excellence in Faith Formation, Language Arts, and spiritual and ministry resources, Loyola Press has everything you need—and you can always trust a product from Loyola Press to be of the highest quality and aligned to education standards. Let's not forget, our Faith Formation programs are all in conformity as well.

Explore our vast library of resources for catechists, ministers, educators, and individual seekers and know you are getting the very best with Loyola Press.
Explore Faith Formation, Language Arts, and More!
| | | |
| --- | --- | --- |
| | | |
| Covering the full and authentic teachings of the Catholic Church and inspired by Ignatian spirituality, this comprehensive K-8 faith formation program integrates multimedia at point of use and helps foster a lived relationship with God through Jesus. New teaching models for Finding God 7 and 8 are coming soon with enhanced multimedia and an optional flipped classroom format! Finding God is also available in digital, bilingual, and adaptive editions. | | This faith-filled, adventure-driven, Catholic video game provides children ages 5-12 with opportunities to learn and deepen the practices of their Catholic faith as they meet saints and explore prayer, the sacraments, and Catholic social teachings! Available for families looking for a wholesome game or for schools and parishes looking to integrate active learning opportunities into their faith formation program! |
| | | |
| | | |
| This flexible and multi-faceted program is designed for young adults and families who are curious about what it means to "live Catholic," who long for a vibrant faith community, or who are seeking to have their children baptized and nurtured in the Catholic Church. All references to/citations of the rite of Baptism in Springs of Faith are taken from the new Order of Baptism of Children Second Edition (2020). Available in English or Spanish. | | Forming Ministers of God's Love is rooted in the experience of love and acceptance, first in family and then in community. This Scripture-based program for parents grows out of the belief that by participating actively in a supportive community, we experience God's guiding love as we navigate the challenges of daily life. The program empowers parents as loving leaders in their homes and their parishes as they strengthen their role as ministers of the domestic church and the community. |
Want to learn more about these or our other programs?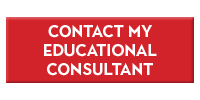 Click here to explore Loyola Press' new releases and expand your library of spirituality resources.
View a Loyola Press Sponsored Workshop
Checkout a workshop from one of these great Loyola Press sponsored speakers, who are also Loyola Press authors!
Becky Eldredge

Suffering can make us feel alone and force us to confront our own spiritual poverty, where we realize no amount of money or power or influence can change the reality of our circumstances. Yet, it is in accepting our spiritual poverty that we can become strong. We are met with the grace that comes from the strength of Jesus' companionship in our suffering. This workshop will offer practical tools and prayer practices to help us name our spiritual poverty and bring our suffering before God. We'll learn how Jesus' passion meets our own suffering and how to let Jesus walk with us and be our strength in difficult times.
Books by Becky Eldredge:
The Inner Chapel: Embracing the Promises of God
Busy Lives and Restless Souls: How Prayer Can Help You Find the Missing Peace in Your Life
Julianne Stanz

This time of disruption for the Church has been a catalyst-for good leadership to emerge but also poor leadership to become obvious. Many parish teams struggle with creating a healthy culture infused by discipleship while keeping focused on mission. Fostering a culture of missionary discipleship is not a "one-size" fits all approach. It is an approach heavily dependent on prayer, discernment and some key principles of leadership and discipleship. In this workshop, Julianne will share her 3 "Ps"- principles, processes and practical resources to create a healthy culture in your ministry.
Books by Julianne Stanz:
Start with Jesus: How Everyday Disciples Will Renew the Church
Developing Disciples of Christ: Understanding the Critical Relationship between Catechesis and Evangelization (Also available in Spanish!)
The Catechist's Backpack: Spiritual Essentials for the Journey (Also available in Spanish!)
Anne Kertz Kernion

Surviving COVID-19: Spiritual Practices That Helped Me Heal in Mind, Body and SpiritExperiencing COVID-19 was a challenge that tested me physically, emotionally, and spiritually.  During the most difficult days, as well as in the weeks and months of recovery, I drew strength and hope from several spiritual practices, including gratitude, patience, meditative prayer, and self-compassion.  These practices provided essential tools in my journey back to full health.  I'll share my story and the lessons I learned through this adversity; lessons which apply to any of us dealing with physical and emotional challenges. 
Books by Anne Kertz Kernion:
Spiritual Practices for the Brain: Caring for Mind, Body, and Soul