Catholic educators have always been innovators and changemakers. With limited resources and the important mission of preparing the youth of today to be the leaders of tomorrow, your calling is a difficult but crucial. We at Loyola Press appreciate the work you do and want you to know we are here for you. Providing excellence in Faith Formation, Language Arts, and spiritual and ministry resources, Loyola Press has everything you need—and you can always trust a product from Loyola Press to be of the highest quality and aligned to USCCB and academic standards. Simply put, we are committed to continued innovation in educational resources so you can continue your innovation in the classroom.

Explore our vast library of resources and know you are getting the very best with Loyola Press.


Deepen and broaden children's engagement with the Catholic faith with Wanderlight™: A Pilgrim's Adventure. In the role of "the Pilgrim" children undertake a virtual journey to discover and experience activities that illuminate core Catholic culture, Tradition, and beliefs. This affordable, adventure-driven, faith-filled video game for grades K–6 is the perfect complement to any faith formation program. Players meet saints and explore prayer, the sacraments, and Catholic social teachings! Wanderlight for schools and parishes includes administrative tracking and reporting built into the game so teachers can monitor student progress.
Faith Formation Curricula You Can Have Faith In!!
| | | |
| --- | --- | --- |
| | | |
| Covering the full and authentic teachings of the Catholic Church and inspired by Ignatian spirituality, this comprehensive K-8 faith formation program integrates multimedia at point of use and helps foster a lived relationship with God through Jesus. New teaching models for Finding God 7 and 8 are coming soon with enhanced multimedia and an optional flipped classroom format! Finding God is also available in digital, bilingual, and adaptive editions. | | Trusted for over 45 years, this comprehensive K–8 faith formation program authored by the Sisters of Notre Dame of Chardon, OH ensures knowledge of our faith, a firm sense of Catholic identity, and an enthusiastic response to the Church's call for a New Evangelization. Aligned to the NCEA: IFG ACRE Assessment, you can rest assured that your students are prepared in faith knowledge. Christ Our Life is also available as a digital textbook. |

Our robust grammar and writing program, Voyages in English, has helped teachers meet the individual needs of each of their students for more than 70 years. With rigorous instruction, advanced teacher support, and engaging exercises, this K–8 program presents challenging concepts in a balanced approach that empowers students to become the critical thinkers and effective communicators of tomorrow. Authored by the Immaculate Heart of Mary sisters of Immaculata, PA, Voyages in English is aligned with the Common Core State Standards and correlated to the National Council of Teachers of English Standards.
Providing direct instruction in vocabulary, Vocabulary in Action helps students increase their ability to read, write, listen, speak, and perform well on standardized tests.
Exercises in English is an easy-to-implement program that provides challenge, rigor, and coverage that educators expect.
Want to learn more about these or our other programs?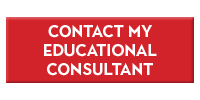 Click here to explore Loyola Press' new releases and expand your library of spirituality resources.
View a Loyola Press Sponsored Workshop
Checkout a workshop from one of these great Loyola Press sponsored speakers, who are also Loyola Press authors!
Julianne Stanz
Evangelization & Student Formation: "A New Way of Learning and Thinking" LIVE presentation

Catholic schools provide intentional experiences for students to encounter Jesus Christ and enter in relationship with Him. The new Directory for Catechesis released in 2020 reminds us that "a new way of learning and thinking is developing, with unprecedented opportunities for establishing relationships and building fellowship" (no.47). It is clear that what is needed today is formation for missionary discipleship formation that bridges the gap between faith learning and faith living and encompasses a comprehensive accompaniment process that includes individual reflection balanced by community interaction. Join Julianne Stanz for an interactive session that focuses on strategies for forming missionary disciples of all students and identifies principles for planning for student service experiences and retreats.

Storyteller and author, Julianne Stanz grew up in Ireland and has ministered at the Diocesan and parish level for many years. She is the Director of Parish Life and Evangelization for the Diocese of Green Bay and a consultant to the USCCB Committee on Evangelization and Catechesis. Her latest book is called "Start with Jesus: How everyday disciples will renew the Church" published by Loyola Press. Julianne writes a monthly column called "A Space for Grace and blogs monthly for the website "The Catechist's Journey. On the shores of Lake Michigan, she collects sea-glass with her husband Wayne and their three children.
Books by Julianne Stanz:
Start with Jesus: How Everyday Disciples Will Renew the Church
Developing Disciples of Christ: Understanding the Critical Relationship between Catechesis and Evangelization (Also available in Spanish!)
The Catechist's Backpack: Spiritual Essentials for the Journey (Also available in Spanish!)
---
Kathryn E. Bojczyk, Ph.D.
Raising Grateful Children: Socioemotional Learning as the Foundation for Building Character

Research reveals a number of best practices for building character – such as instilling gratitude - in children from early childhood through young adulthood. This session will explore socioemotional learning as the foundation for building character including advances in children's social interactions as they develop and the features of children's friendships. Participants will learn strategies for promoting harmonious peer relationships in various settings including remote learning.

Kathryn E. Bojczyk, Ph.D. is an Associate Professor and Coordinator of Early Childhood Education at The Catholic University of America. Dr. Bojczyk earned her Ph.D. from Purdue University. Dr. Bojczyk teaches an early childhood curriculum and instruction course that includes a strong focus on building socioemotional skills in young children. She authored a textbook on supporting children's socialization using a developmental approach. She is an active catechist in the Archdiocese of Washington.
---
Charleen Katra
What Helps One Student Helps ALL Students

The ability to include every student in a remote setting requires many things, beginning with grace! Luckily, God provides the grace. In this presentation, Charleen will offer simple inclusion strategies that work to help make your remote teaching ministry more effective and enjoyable for ALL students.

Charleen Katra is the Executive Director of the National Catholic Partnership on Disability (NCPD). She previously directed the Ministry with Persons with Disabilities in the Office of Evangelization and Catechesis for the Archdiocese of Galveston-Houston for 20 years. Charleen is the co-author of The Adaptive Teacher: Faith-Based Strategies to Reach and Teach Learners with Disabilities (Loyola Press, 2019). She holds a Bachelor's in Special/Elem Education and a Master's in Pastoral Studies.
Books by Charleen Katra
---
Joe Paprocki, D.Min.
Reclaiming the Fire: Six Keys to Making Our Faith Formation More Evangelizing

Joe Paprocki, D.Min, offers six practical suggestions for catechists to engage minds and hearts in a transformative way with an emphasis on remote learning.

Joe Paprocki, D.Min., is the National Consultant for Faith Formation for Loyola Press. He has over 40 years of experience in catechetical and pastoral ministry and, along the way, has authored over 20 books and presented in over 150 dioceses in North America. Joe, who earned his Masters Degree in Pastoral Studies from the Institute of Pastoral Studies (Loyola University of Chicago) and his Doctor of Ministry Degree from the University of St. Mary of the Lake (Mundelein Seminary), blogs about his catechetical experience at www.catechistsjourney.com.
Books by Joe Paprocki
The Effective Catechetical Leader Series
Under the Influence of Jesus (Also available in Spanish)